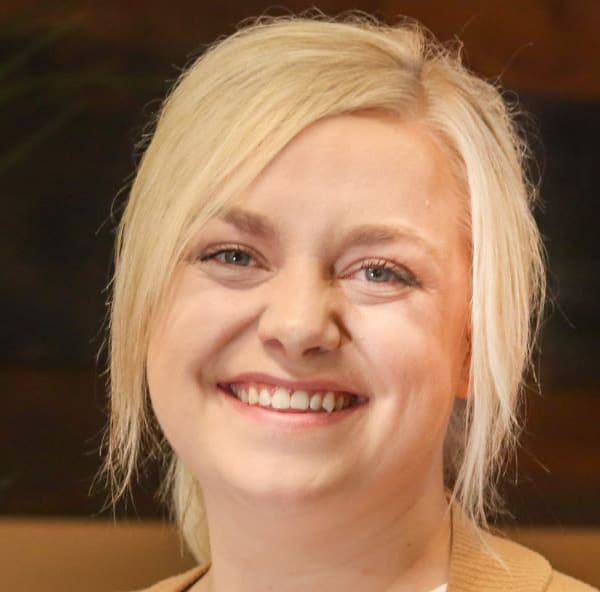 McMinnville, Oregon – July 5, 2023 – The Springs Living announces the transition of two executive directors to new areas of the organization. Scott Warden has been named executive director of The Springs at Greer Gardens in Eugene, Oregon, following three years in the same role at The Springs at Missoula in Montana. Jessica Miles will succeed Warden as leader of the Missoula community, moving from her role as executive director of The Springs at Grand Park in Billings, Montana.
"The Springs Living really focuses on ways to support leadership development, and these moves are a natural progression in both Scott and Jessica's careers," said Nicole Jemming, vice president of operations for The Springs Living. "Scott has demonstrated steadfast leadership at The Springs at Missoula that will translate well at our community in Eugene, and Jessica's success in Billings is the right foundation to best serve the residents and staff in Missoula."
Warden brings 20 years of experience working with seniors to his new role where he is responsible for all aspects of the community in Eugene, Oregon. Before leading the Missoula community, Warden served as the director of community relations at The Springs at Carman Oaks in Lake Oswego, Oregon for three years, simultaneously completing the company's training program for executive directors. Warden earned a master's degree in divinity from McGill University in Montreal, Canada, and a bachelor's degree in administrative studies from The University of Western Ontario in London, Canada.
Having an exemplary track record as executive director for The Springs at Grand Park, Miles was selected to fill the leadership role at The Springs at Missoula. Since joining the company in 2016, Miles has served in multiple areas, including as business office manager and community relations director. In addition to undergraduate studies in pre-engineering through the University of Montana in Missoula, Miles has an Associate of Science in accounting from Dawson Community College in Glendive, Montana.
Based in McMinnville, Oregon, The Springs Living serves older adults in communities in Oregon, Montana, and Washington. Each community represents a unique combination of design, amenities, and services, including independent living, assisted living, and memory care. Our communities have featured consistency in quality, commitment to relationships, and dedication to our shared values since the company's founding in 1996.